ENRICH Global Chair Program
In line with our mission to empower Indigenous peoples to control and govern their cultural heritage and data, ENRICH seeks to support emergent and innovative Indigenous scholars leading community-based research. The ENRICH Global Chair program is designed to create an integrated international network of Indigenous and allied scholars working in Indigenous Data Sovereignty (IDSov) and governance across a variety of disciplines including law, public health, policy, and genomic sciences.
The ENRICH Global Chair Program is funded by the Minderoo Foundation and provides each Global Chair with year-long funding to support their research as well as a one-month residency at New York University (NYU). Each Global Chair will commit to network building, outreach, and ENRICH initiatives within their national and regional context, as well as building infrastructure for regional hubs through engagements and topic-based workshops, talks with researchers, agencies, and communities, and coordinating regional input in collaborative reports produced with ENRICH. During their residency, the Global Chairs will develop an ENRICH topic-specific briefing paper, coordinate a networking workshop, deliver talks at NYU, and build networks with researchers, agencies, and communities.
Global Chairs
The ENRICH Global Chairs program provides dedicated time for networking and research on discrete Indigenous IP and IDSov areas - including but not limited to public and environmental health research, genomics, ongoing community data extraction, concerns around identifying Indigenous data within administrative contexts, and new sites of Indigenous data exploitation. The ENRICH Global chairs provide Indigenous and allied students and academics with the opportunity to contribute to thought leadership in the areas of equity, research, and innovation.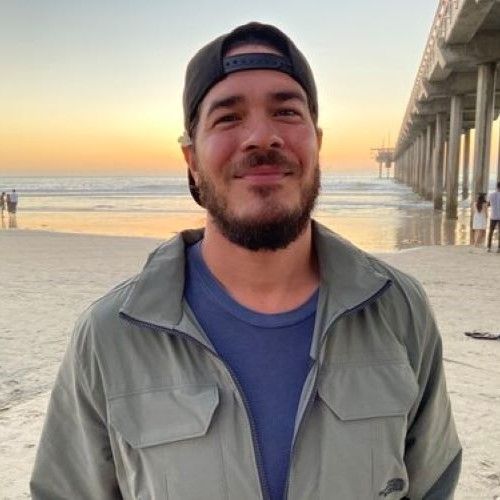 Dr. Keolu Fox (Kānaka Maoli)
2022-2023 Global Chair
Assistant professor at the University of California, San Diego affiliated with the Global Health Program, the Halıcıoğlu Data Science Institute, and the Indigenous Futures Institute.
Dr. Krystal Tsosie (Diné/Navajo Nation)
2022-2023 Global Chair
Assistant Professor, School of Life Sciences at Arizona State University
Maui Hudson (Whakatōhea)
2021-2022 Global Chair
Associate Professor, Te Kotahi Research Institute at the University of Waikato
Dr. Stephanie Carroll Russo (Ahtna-Native Village of Kluti-Kaah and Sicilian-descent)
2020-2021 Global Chair
Assistant Professor in the Public Health Policy and Management, and Co-Director at the Center for Indigenous Environmental Health Research at the University of Arizona.
Dr. Maggie Walters (Palawa)
2020-2021 Global Chair
Aboriginal Research and Leadership at the University of Tasmania.
2023 Residency
From April to May 2023 , the Engelberg Center for Innovation Law and Policy, School of Law, ENRICH will welcome Keolu, Krystal, Maui and Stephanie to Lenapehoking (NYC). The Global Chairs will be meeting with a number of universities, government agencies, community groups, and museums during their residency. These meetings and presentations will cover topics ranging from genomic research guidelines, IDSov and international Intellectual Property (IP) structures, community-led research, and Indigenous data futures.
Activities
Supporting Wabanaki partnerships in Maine
Indigenous Metadata Symposium
Upcoming Global Chairs
We will be selecting and announcing our 2023-2024 Global Chairs by July 2023. Please stay tuned to learn more about our growing network of Indigenous thought leaders and innovators working within the space of Indigenous Data Sovereignty.
Learn More
To learn more about the Global Chairs, their work, and their recent publications, please visit our About page. If you have any questions or would like to be put in contact with the Global Chairs for speaking engagements or other inquiries, please contact us.
Follow our events page, social media, and blog posts for updates on the Global Chairs' residency.